***please click on the title above for access to the link.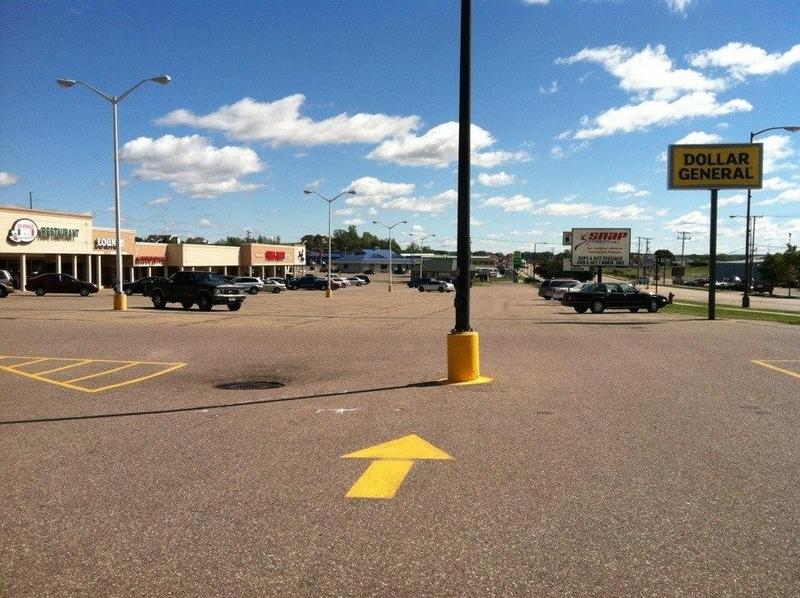 The last few weeks have been a little hectic/busy/crazy with finishing my contract to traveling to job hunting to landing a job.
You get the just.
Back to posting some fresh, unique, quirky content!
a.
Things have been busy, as I work closely with Ad Lounge to develop their weekly social media for Facebook, Twitter & LinkedIn, as well as, helping to plan the 2013 Next Gen Dinner Series for upcoming creative/marketing/design/tech/PR students looking to get into the industry.
I have some drafts saved of ads I started talking about a few weeks ago, but am going to hold off on posting them until I do a little bit of a site clean up this long weekend. In the mean time, feel free to check out the content I pull via all of Ad Lounge's social media outlets to keep you in the loop. While you're there make sure to pick up your ticket for the much anticipated Art from the Unexpected 2013! It is shaping up to be a great night in support of an incredible local charity, 'Sketch'.
Thank for your ongoing support and taking the time to read my view on the ads of our world.
a.
***please click the title above to view the link attached.
*Please click the link above to view the attached content
What do you think? Have you noticed these similarities too? Can you think of any children's movie posters that don't follow one of these three design tactics?
What's Beautiful Campaign - Under Armour (Fall/Winter 2012)
________________________________________________________________________________________
Launched in the Fall/Winter of 2012 in the United States, this campaign has finally made it on to our TV screen north and is Under Armour's answer to increasing it's sales and brand recognition, the company has decided they are going to take on the female athletic market and carve a space for itself amongst the big names such as LuluLemon and Nike.
I first saw this commerical a few weeks ago while I was jogging on my treadmill in the basement at my parent's house. I short of laughed to myself as the size 0 women in the commercial as they 'sweat' in their fancy spinning/yoga/fitness/pilates gym and work out in their Under Armour gear. Don't get me wrong, I am a HUGE supporter of women working out and doing it for themselves, getting into shape and taking on a challenge, but I am also tired of us women being misrepresented in terms of what a 'fit' and 'healthy' woman looks like.
I understand that in the world of media and advertising sometimes it's nice to showcase a version of a woman that 'we all aspire to be', but for many that is not the case. We can look to campaigns such as the Dove Beauty campaign where women embrace that they can be healthy and still be happy with their body's curves and dimples. We all aren't going to be Victoria' Secret thin and the happiest and healthiest version of you is when you do what feels good and you are proud of yourself.
The campaign is poorly targeted and as a result it is offending women across the nation, women who are fit and athletic in their own way but don't necessarily 'measure down' to the size 0 women featured in this ad. Did I also mention that some of the poses that they are contorting their bodies into are even difficult for the most seasoned of athletes…man they sure did a great job of showcasing the 'everyday woman who will commit to sweat.'
I guess the question in my head is, is Under Armour trying to tell all women aged 18 - 34 that they are beautiful and by commiting to sweat every day they will maintain their inner and outter beauty OR are they trying to tell women that by sweating every day that you could be beautiful (you're just not there yet). It is a a constant wish for women in today's day and age that company's would look at the real population and speak to all of them, not just the one's they 'think' they aspire to be. This isn't the first company who advertising fitness apparel and only showcases their product in the size 0 woman - example LuluLemon and Nike. Even though time after time I see ads for these other companies I guess it doesn't rattle me quite as much as the Under Armour campaign does since they also didn't have a contest to find 'just how beautiful strength, determination, and sweet can be'. The Top 10 Winners of this contest sure as hell don't exemplify a showcase of women trying to better themselves through fitness and find their definition of beauty, instead they look like 10 well seasoned female athletes. Even as I scroll down the page to the 'Challenges Completed' section it's page after page of the same type of woman.
To summarize this article (and my apologies if it became a bit of a rant) if Under Armour is looking to focus on one type of woman for their product that that is perfectly fine with me, I will no longer fall into their target market nor purchase their product. However, if they are going to start classifying what is BEAUTIFUL, maybe they should look in the mirror of the American and Canadian nation again to get a clearer picture of what a 'real' North American looks like. Just because it's not something they are proud to share doesn't mean that it's something we aren't.
I may not be a size 0 myself, but I am a strong, beautiful woman who sweats every day and takes the journey one day at a time. I am a leader, and I don't need to look a certain way to be one, I am hopefully leading a readership of women who will hold their chins a little higher tomorrow knowing that they are beautiful just the way that they were intended to be.